Wash all you want for one low price!
Clean, Shine and Protect with the Unlimited Car Wash Club
Who doesn't want a sparkly clean car every day of the year? When you join the Car Wash 103 Unlimited Car Wash Club, that's exactly what you'll get! Here are all of the great benefits that come with joining the Car Wash 103 Unlimited Car Wash club:
Wash every day for as little as $19.99 per month
Significant savings
No worries about the weather
Fast and easy to use
Quick and easy sign-up
No long-term contracts
Affordable monthly rates
Valid at both locations
Safe and secure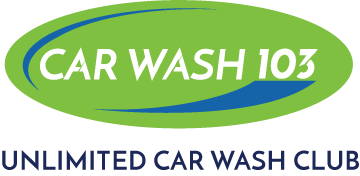 Protection Club
Exterior Wash​​​​​​
High Pressure Rinse
Spot Free Rinse
Power Air Dryer
How Does It Work?
Using your membership is not only quick and convenient—it's unlimited.
Here's how to use it:
As you drive up, we'll scan the windshield tag that we install when you sign up.
We automatically bill your credit card each month.
You wash your vehicle as often as you want (up to one wash per day).
Where Do I Sign Up?
Sounds great doesn't it? Starting your membership with the Unlimited Car Wash Club is easy.
Stop by either Car Wash 103 location.
Sign up at our pay stations
We install a small tag on your windshield
Your credit card will be automatically charged on the date of the month as your original sign up date.