Midtown Kansas City Car Wash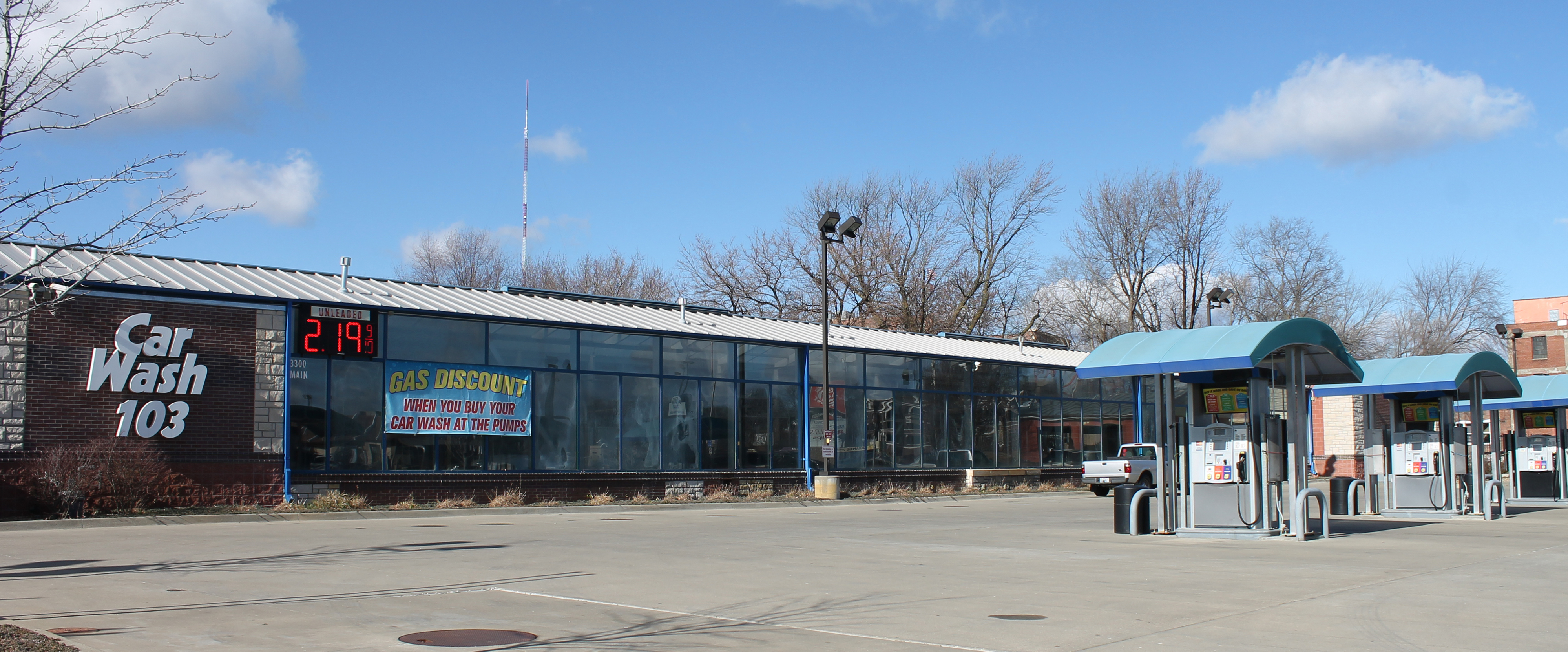 Our Midtown location features the best in automated soft-touch wash and water reclaim systems as well as our self-serve gas station, where you can conveniently fill your tank with premium gasoline if you purchase a car wash.
To provide our customers with the lowest possible price for fuel, Car Wash 103 buys unbranded premium fuel from the same sources as major oil companies. Please take a moment to read our Gas Purchase Policy.
Car Wash 103 Gas Purchase Policy
If you want to purchase gas, you must first buy a car wash. We are a car wash that sells fuel as a convenience to our wash customers. This policy helps us avoid the traffic congestion that would result from people stopping just for gas.
Midtown Kansas City Address & Hours
3300 Main Street
Kansas City, MO 64111
Located across the street from McDonald's
Summer Hours:
Mon-Sat: 7am-7pm
Sun: 9am-5pm
Winter Hours (Begins in November):
Mon-Sat: 7am-6pm
Sun: 9am-5pm